It is May 7th today, the 159th birthday of Rabindranath Tagore, a poet, artist, musician and researcher from (present-day) Kolkata, India. I just learned about him today from a podcast called Museum of Lost Objects; on a three-year-old episode titled, "Tagore's Nobel Prize Theft." Yeah. He won that too. I thought it was amazing that I just so happened upon this episode on his birthday.
I'm dedicating today's post to Tagore, by sharing one of his works with you.  I would tell you the title, but Tagore didn't title his works. He wanted the viewers to have an untainted interpretive experience. Very thoughtful. And though his usual work contained subjects with faces, I've chosen a work that is figurative, but without faces – just because I like it.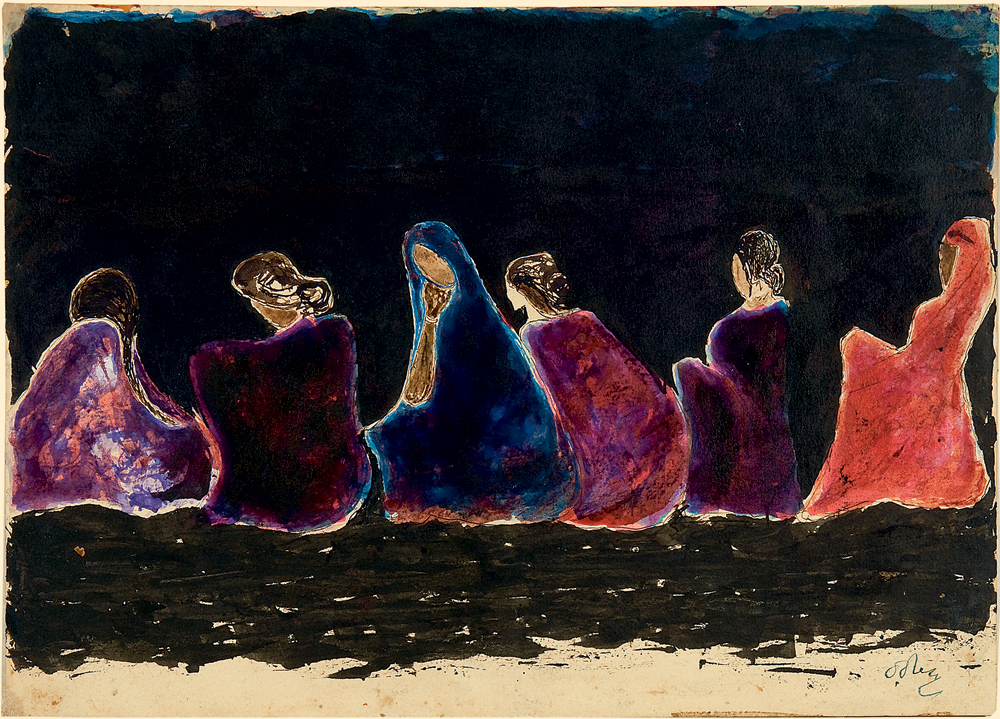 Additionally, I'd like to look at one work from an artist who is from the same part of India as Tagore. It's Bikash Bhattacharjee, and his piece is titled, "Urban Space for Human III." I read that Bhattacharjee was inspired by Western styles of art, though his subjects were the people he saw every day, the mid-class and underprivileged in Kolkata.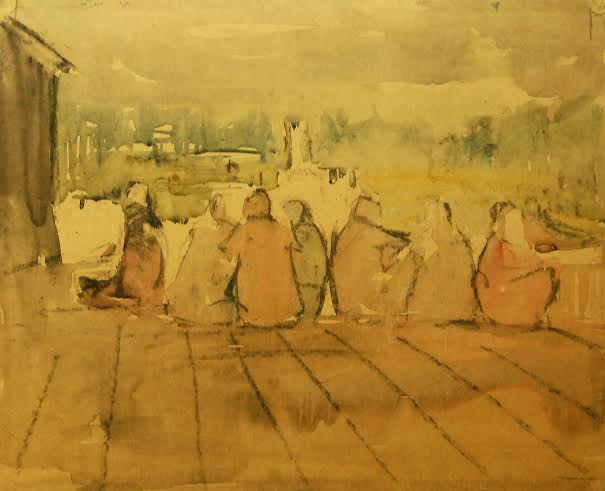 The paintings I chose are similar in that they depict a congregation of people. In Tagore's painting, it's clear he's depicting female congregants, but in Bhattacharjee's, it's not as well defined. It's simply, people. And while Bhattacharjee's contains the brightness of day, Tagore's painting is pitch black. I'm just going to assume that he wants the viewer to focus on the figures, and not that these ladies are out huddled together in some blackhole (or... maybe they are). It's an interesting choice. Though both artists usually paint faces in their works, neither of these use facial features to tell a story or express a thought.
Bhattacharjee was born in 1940, a year before Tagore transitioned, so I'm wondering, with them both being from Kolkata, if Tagore's work had even the tiniest influence on Bhattacharjee's artistic path. Just a thought.